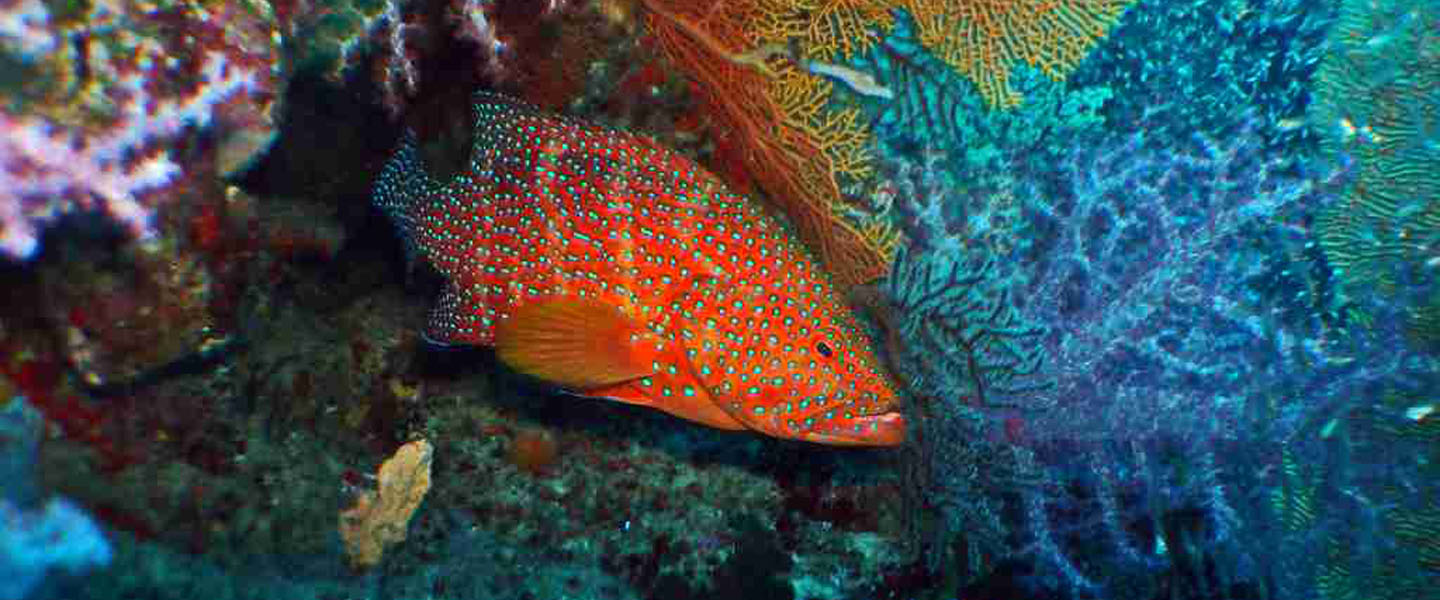 Dive trips in Phuket – Thailand
Individual diving in a calm, relaxed atmosphere
Professional service, friendly and helpful staff
Individual diving in a calm, relaxed atmosphere
Professional service, friendly and helpful staff
No group pressure, small dive groups, no dive time limits
Several different dive sites
Modern rental equipment, Nitrox, underwater cameras
Daily dive trips to islands and reefs around Phuket
Two- and three-day dive safaris to PhiPhi, Koh Hah, Hin Daeng
Three- and four-day dive safaris to Similan, Koh Bon, Richelieu Rock
Dive courses for beginners, experienced divers and special courses, introductory diving
Night dives, wreck diving, cave diving
Complete dive holidays, including flights, accommodation, diving package
Room reservation in all comfort classes, airport transfers, shore excursions in Phuket and all southern Thailand
And not forgetting our beautiful dive trips to Indonesia. All dive trips in Phuket, dive courses and dive safaris are led by experienced European dive instructors and local dive guides.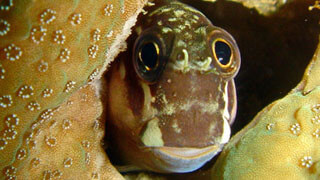 Dive trips in Phuket
Dive in Phuket and enjoy many beautiful dive sites. The day trips take you to the islands, reefs and wrecks around Phuket. Underwater you can expect to see tropical coral fishes, nudibranches, colourful hard and soft corals, sharks, rays, groupers, turtles, and with a bit of luck, big fish like manta rays and whale sharks. Klaus is the contact person with the experience for all your questions about marine animals and their behaviour. 
Your dive boat in Phuket
is the Poseidon. When you dive in Phuket you are in a comfortable environment. The ship offers space and freedom on its two decks. It has a clean toilet, a fresh water shower and storage space for the dive equipment. During the surface interval between dives a good lunch is served. Drinking water, coffee, tea and fruit are always freely available. And soft drinks and beer (for after the dives) are in the well stocked cool box.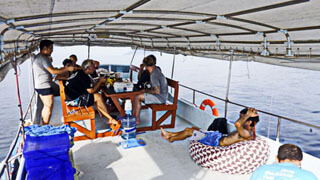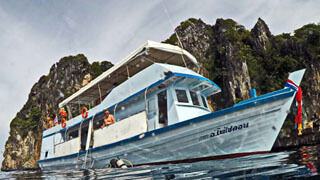 Security on board
On board are a radio, GPS, depth sounder, emergency oxygen and a first aid kit. The Poseidon is built for safe navigation in all weather conditions. She has proven her seaworthiness in many rescue missions. As has her crew! Since the owners are on board every day, you can feel safe and you´re in good hands.
Dive groups
We prefer small groups. A maximum of 3 divers per dive guide. Beginners and experienced divers are not mixed. If you have enough experience, you can dive in Phuket just with your partner. If they wants to. There are no div time limits. If your air consumption is low you can dive for a long time!. Only a maximum of 12 divers will be taken on board. There is more than enough space for everybody. There is no crowding or jostling.. And no preferential treatment. "Old hands" and "fledgling divers" co-exist peacefully together! We board together, we lunch together. But everybody dives at her or his own pace and level.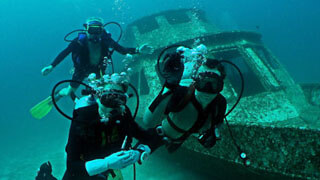 Weather in Phuket  (current week)
British Consulate 0 76 615 862
Swiss Consulate 081891 59 87
Austria Consulate 076 248 334 6
Tourist Police Emergency 1155
Police Emergency 191
Ambulance – Fire Department 1554
Medical emergency 1669