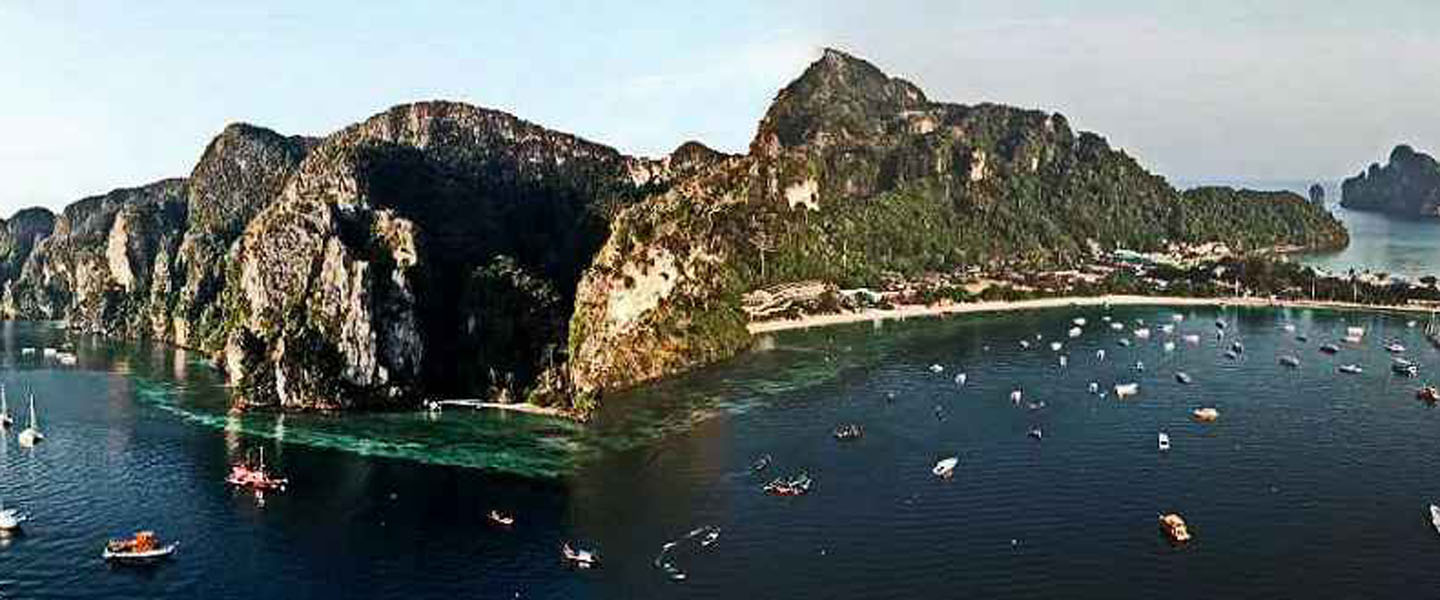 Dive Safari Phi Phi – Koh Hah
To the most beautiful dive sites of South Thailand with the dive safari Phi Phi – Koh Hah
During a Phuket liveaboard trip the Poseidon will leave the harbour of Chalong like during the day trips. You will dive on the way to Phi Phi at Koh Dork Mai, Shark Point, Anemone Reef, in Koh Queo or at King Cruiser. And afterwards in Koh Phi Phi. There you will spend the night and in the early morning you will go to Koh Hah, an uninhabited archipelago. In the evening we return to Phi Phi where we spend the night again. The dives on the third day take place in Phi Phi and in the late afternoon we are back in Phuket.

Dive safari Phuket – Phi Phi – Koh Hah
The highlight of your diving holiday could be a dive safari to the famous Phi Phi Islands lasting several days. On the first day we dive on the way to and in Koh Phi Phi. There we lodge, have dinner together and spend the night in a cosy resort. The second day leads us to the five uninhabited islands of Koh Hah. Or Hin Daeng and Hin Muang – two reefs that lie far out in the open sea. After the last dive we go back to Phi Phi islands. On the last day of the safari we dive there again. And after the last dive return to Phuket. The Phi Phi dive safari can be booked at any time on request.
Koh Phi Phi
became famous through the movie "The Beach". It was chosen for its overwhelming beautiful landscape. The archipelago consists of four mountainous limestone islands with breathtaking scenery. Huge bays with snow-white sandy beaches and palm trees complete the panorama. Divers can enjoy coral landscapes, schools of fish, sharks, groupers and much more. Just in front of the swallow's nest cave lies a 45-meter-long wreck. This is home to so many fish that often you only see it when you have worked your way through the mass of fish. Without a doubt a highlight of the Phi Phi dive safari.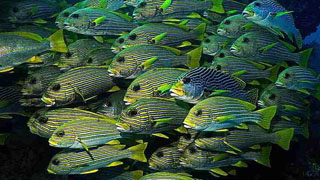 Koh Hah and Hin Daeng
are located far from the mainland and provide refuge for many pelagic fish away from civilization. The corals there are bigger, healthier and more colourful than elsewhere. And virtually untouched. Entire walls and floors are covered by soft corals that glow in all colours. In Thai Hin Daeng means "red reef" and Hin Muang "purple reef" have their names. In Koh Hah a huge cave awaits you where you can surface. And huge groupers in large groups, turtles and barracudas. Often also pelagic fish like manta rays, horsehead mackerels and occasionally a whale shark. The dive safari Phi Phi brings you to the best dive spots in South Thailand.