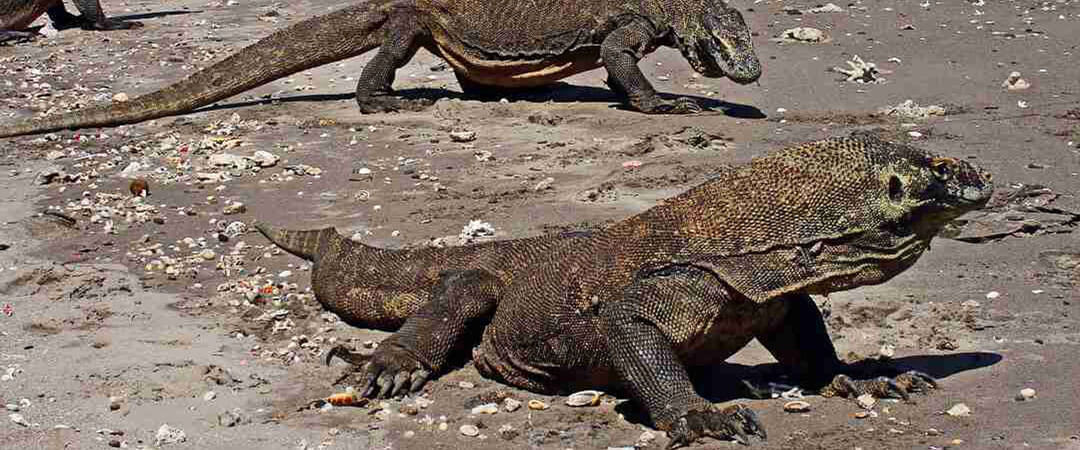 Dive Trip Komodo – Indonesia
Dive trip Komod North – Dive safari Komodo South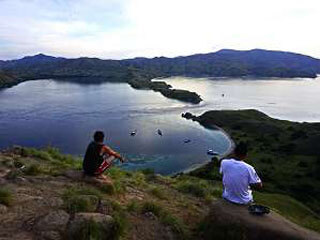 Dive Trip Komodo  – National Park
In addition to the large islands of Komodo and Rinca, the Komodo National Park comprises almost eighty smaller islands. These are mountainous. The vegetation is rather barren and savannah-like. Here you can observe the world-famous Komodo dragons in the wild. The National Park was founded in the early 1980s and is now a UNESCO World Heritage Site. For a long time it served only to protect the giant Komodo monitor lizards. In the meantime, Komodo Park has also extended its protective function to the underwater world. Which was very necessary. Of course we will during our Komodo dive trip visit the monitor lizards. But the main focus of the Komodo dive trip is on the little word "dive trip".
Dive Trip Komodo – the areas
The dive areas of the Komodo National Park can be divided into two zones. The northern part of Komodos with visibility between 20 and 40 meters and temperatures between 27° and 30° Celsius. And the southern part of Komodo with visibility between 10 and 25 meters and water temperatures between 23° and 27° Celsius. Although the two zones are very close together there are two completely different diving areas. Both have their own special charms. Both offer unforgettable dives. And both have (under water!) nothing to do with each other. A Komodo dive trip actually includes two dive trips!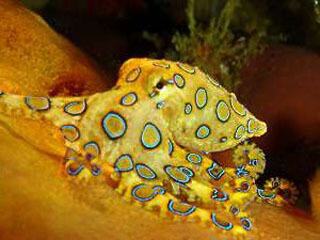 Dive Trip Komodo  – North
During the Komodo dive trip the visitor finds underwater mountains raising from great depths in the middle of nowhere. Flat sloping coral reefs that glow in thousand colours. Steep walls and streamlined bottlenecks between islands. All kinds of large fish can be found here. Mantas, sharks, napoleons, turtles are among them. Huge shoals of mackerel, tuna, surgeon fish, snappers and sweet lips enclose the diver. And all the colorful coral fish that one can imagine populate the magnificent dive sites. To name some of the most famous dive sites in the North: Batu Bolong, Crystal Rock and Castle, Manta Point, Aquarium, Gililawa Darat.
Dive Trip Komodo – South
In the south of Komodo with cooler and not so clear water the density of maritime life is hardly to be surpassed. The growth of hard and soft corals is overwhelming. Large fish and shoals of all species try to attract the diver's attention. But the multitude and variety of lower animals, nudibranches, crabs, shrimps, octopus, toadfish and much more always attract the eye of the beholder to the ground. Some of the best dive sites in the south are Cannibal Rock – the absolute madness, Torpedo, three Sisters, Yellow Wall, Manta Alley. Each of these places is a highlight in itself and makes diving in Komodo a sensational experience.Erlebnis.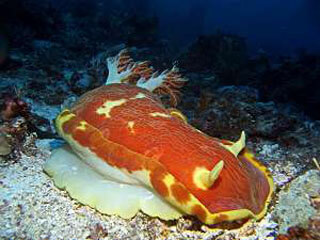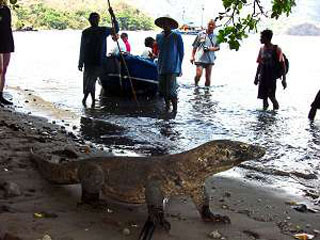 Our diving trips to Indonesia are modular. They can be individually tailored to your needs and partly combined. Ask us or let us know your wishes!