Dive Trip Maumere – Indonesia
Maumere is an excellent but seldom visited dive area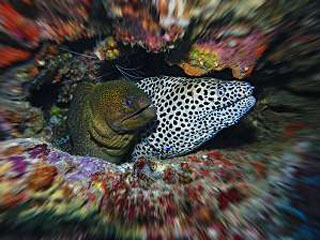 Dive Trip Maumere
Maumere has seldom visited dive sites. There are plenty of big and schooling fishes, sharks, mobulas, napoleons, rays and turtles. Lovers of little bizarre critter will find many interesting objects there. Visibility is often sensational. The water temperature is between 26 and 29° Celsius. There are magnificent coral reefs and partly bizarre underwater landscapes with very beautiful cliffs. In addition to places accessible by boat, Maumere also offers many dive spots that can be reached directly from the beach.
Dive tip Maumere – accomodation
We often went diving in Maumere in the nineties. Our dive trips Maumere have been always very nice. But at that time accommodation and food were more than rudimentary. Fortunately, that has changed. Our new resort is small and cosy and lies directly on an unspoilt beach. Service and food have become good so that one likes to stay longer. The simple life brings the stressed European to rest. at misses nothing. And the diving in Maumere still occupies the visitor long after the dives.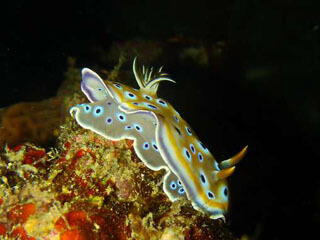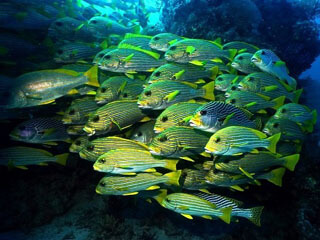 Our diving trips to Indonesia are modular. They can be individually tailored to your needs and partly combined. Ask us or let us know your wishes!